Elevate your skincare ritual with our Super Bright Face Wash, a fusion of Vitamin C and Papaya Extract. Designed for both AM and PM use, this potent cleanser gently purifies while delivering a burst of luminosity. Unveil your skin's natural radiance as it fades dark spots and rejuvenates, leaving you with a revitalized and brightened complexion. Embrace the transformative power of our Super Bright Face Wash for a radiant glow that stands the test of time, day, and night.

Wet your face with warm water, Apply a small amount of Super Bright face wash to your fingertips and massage onto your face in a circular motion, avoiding the eye area. Rinse thoroughly with water and pat dry with a soft towel. Can be used AM and PM.
Vitamin C: Brightens and evens skin tone, stimulates collagen production for youthful skin.
Saffron: Soothes and hydrates, reduces redness, promoting a healthy, radiant complexion.
Turmeric: Anti-inflammatory properties that calm and heal skin, revealing a clear, glowing complexion.
Papaya Extract: Gently exfoliates, nourishes with vitamins, and fades dark spots, promoting smooth, even skin.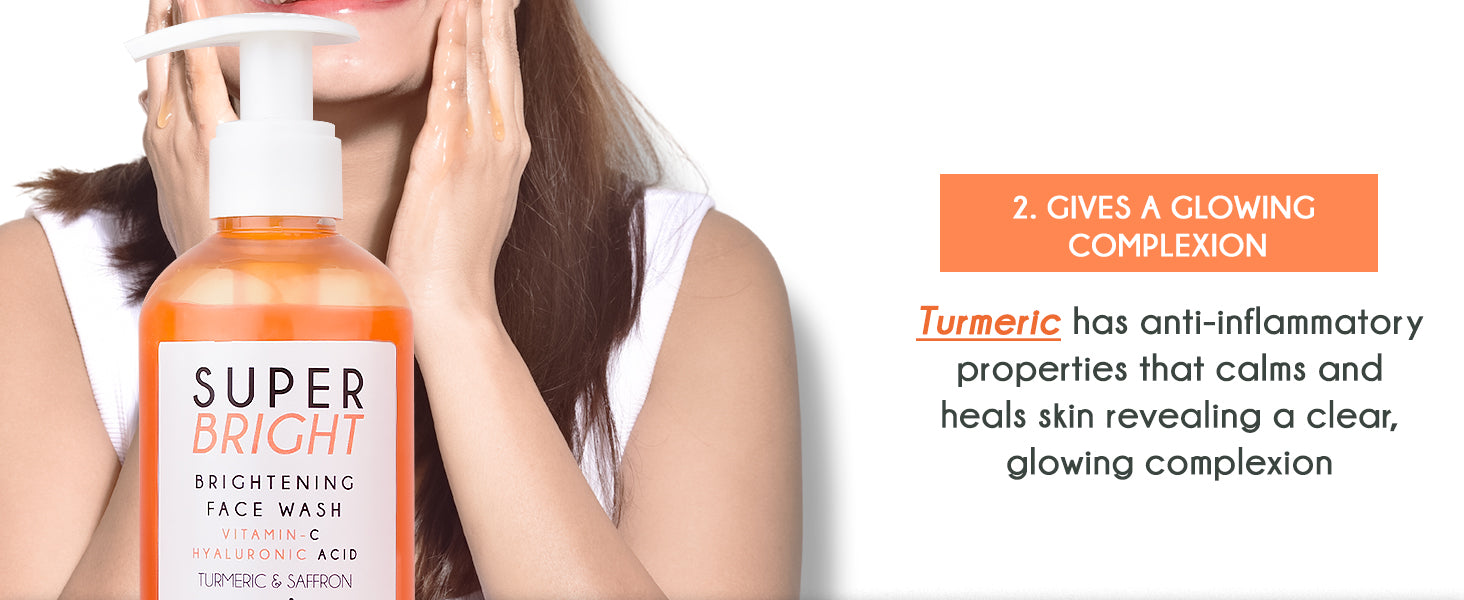 VIT C Brightening Facewash