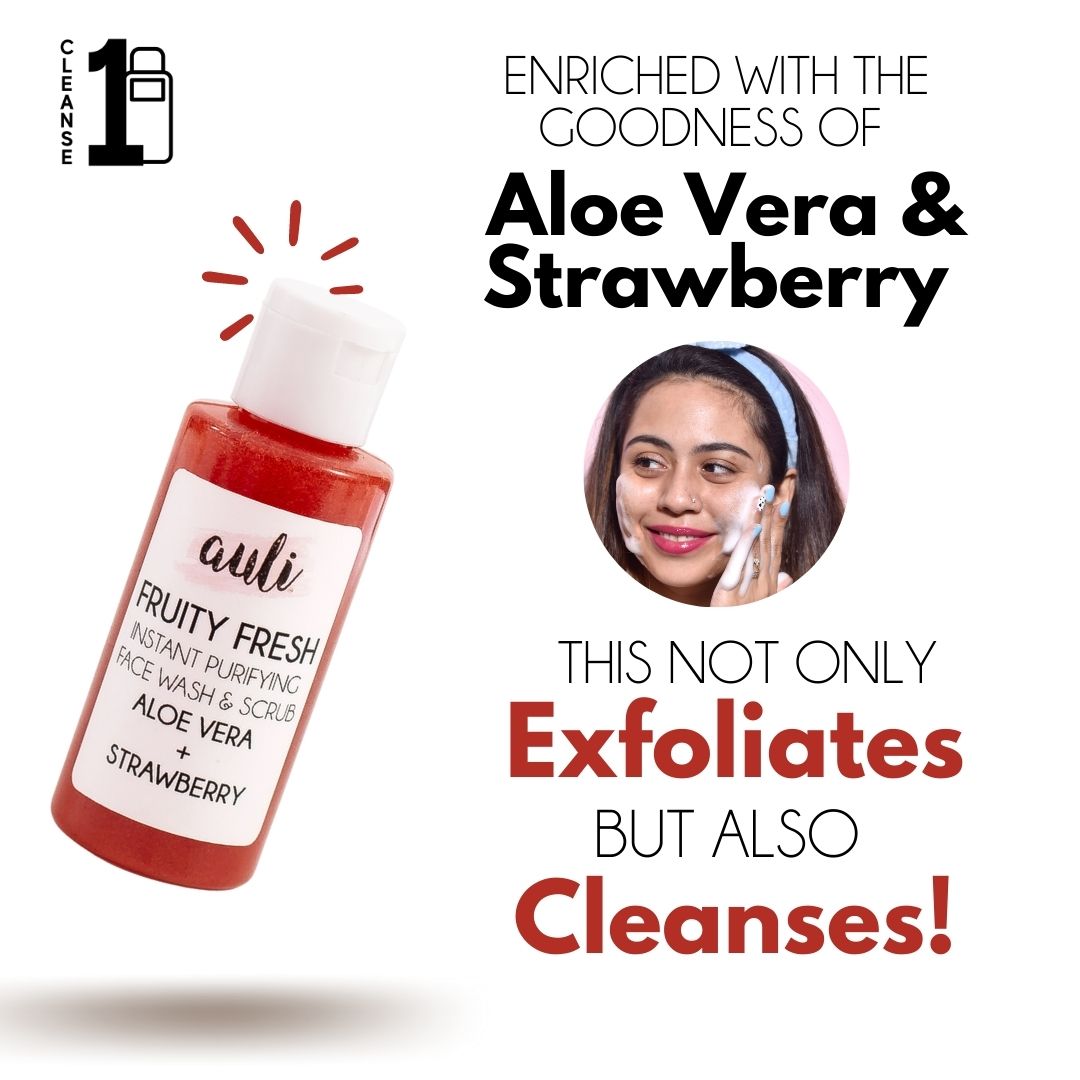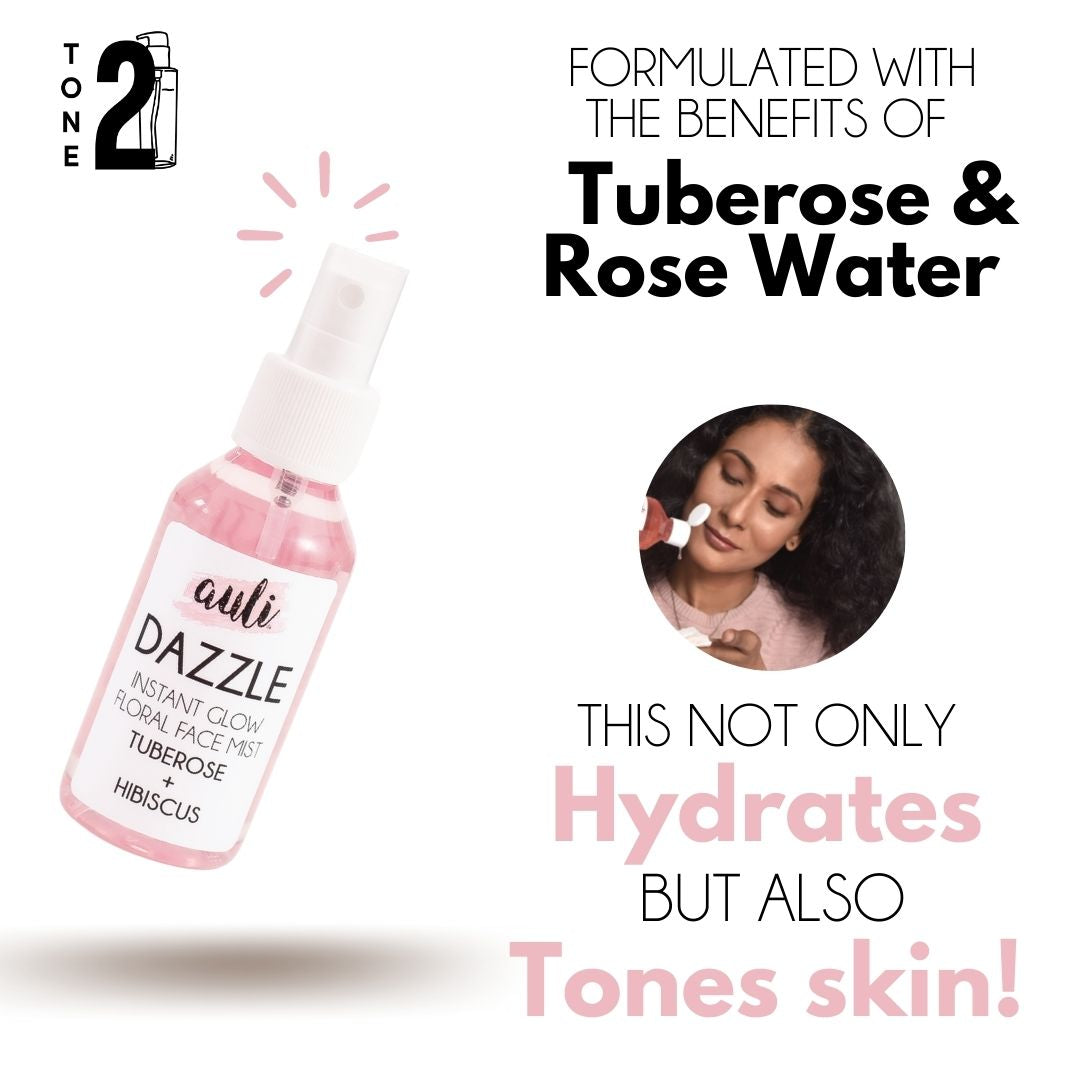 Rs. 5,395.00 Rs. 2,697.00 (50% OFF)
Inclusive of all taxes
Extra ₹250 OFF on ₹799(code : FIRST250)
FRUITY FRESH: INSTANT CLEANSING FACE WASH- This product helps reduce skin from drying up and getting dull. The rich antioxidants help control free radicals, which causes damage to your skin.
Dazzle - Facial Mist and Make-up Setting Spray, Dazzle keeps skin hydrated and can be used as both toner and make-up setting spray.
CERAMIC SKIN: COLLAGEN PEPTIDE OVERNIGHT MASK- This 3-in-1 repair elixir contains skin identical elements which boosts the skin's glow and smoothes the texture.
MAGIC POTION GOLD: NIACINAMIDE TRANSFORMING GEL - The gel that will completely transform your skin care experience. A formula that is so rich in ingredients, it's all the luxury and pampering your skin needs. This gel will brighten your skin, remove tan, reduce redness, hyperpigmentation, age spots, and uneven skin tone, while also combating allergies. It holds natural properties that help in clearing acne prone skin. It will leave your skin looking flawless and feeling like a billion bucks!
PLUMPKIN: SKIN BRIGHTENING AND SOFTENING MOUSSE- Plumpkin is a brightening and softening moisturising cream that is has a smooth and light texture. It intensely nourishes the skin to unveil the natural glow.
Billionaire: This miracle oil holds the component 'Vitamin C' which is popularly known for its antioxidant rich properties. In result it blesses your skin with tons of benefits. It is in fact a 3-1 damage repair oil that: 1. is extremely moisturising, 2. instantly reduces dryness/flakiness and 3. is perfect for fighting weather changes. 
This oil combat's any damage like a pro, and due to it's high Turmeric content, it helps to actively heal your skin and reduce visible signs of ageing. BILLIONAIRE has been formulated for dry, dehydrated and damage prone skin types or any skin in need of healing & maximum hydration.