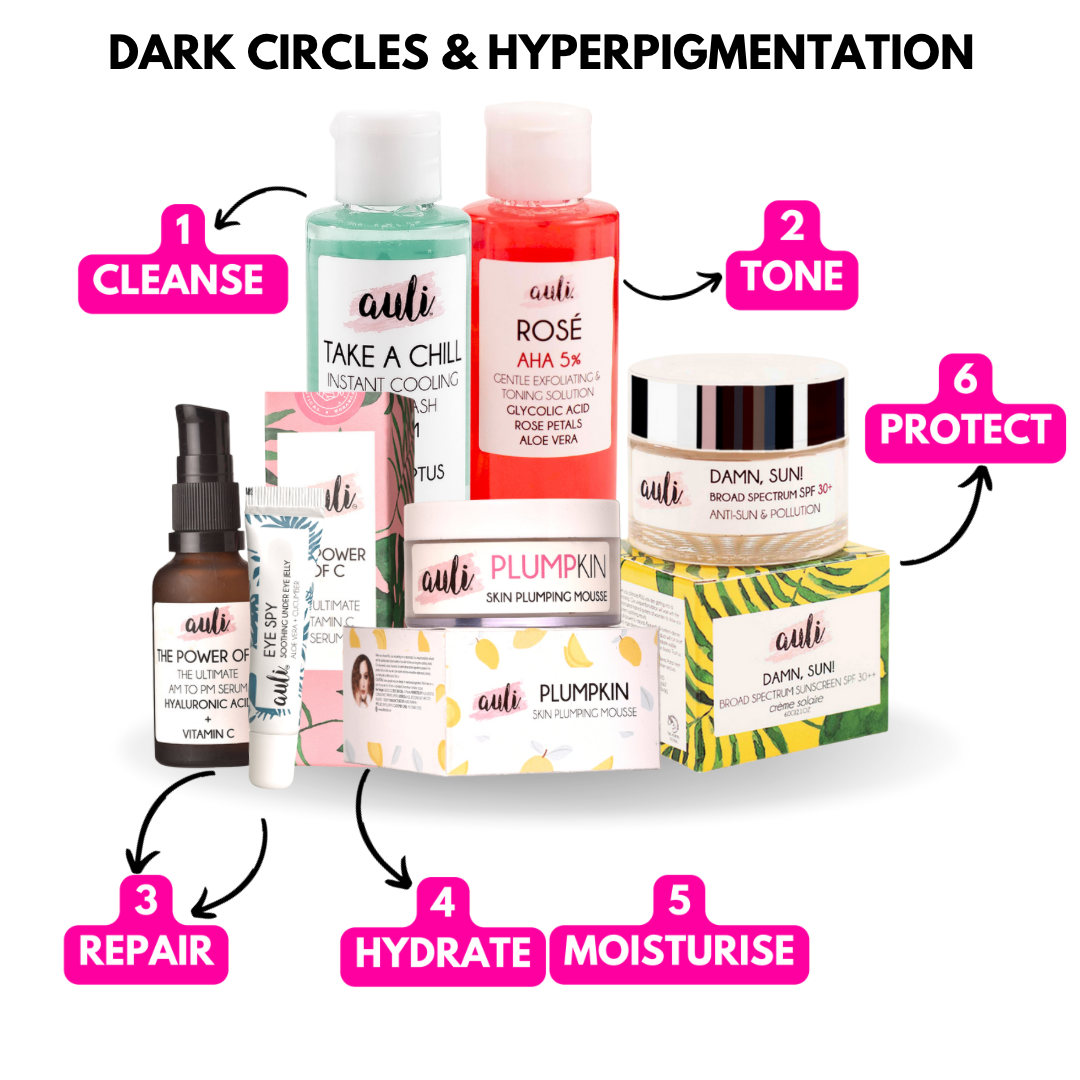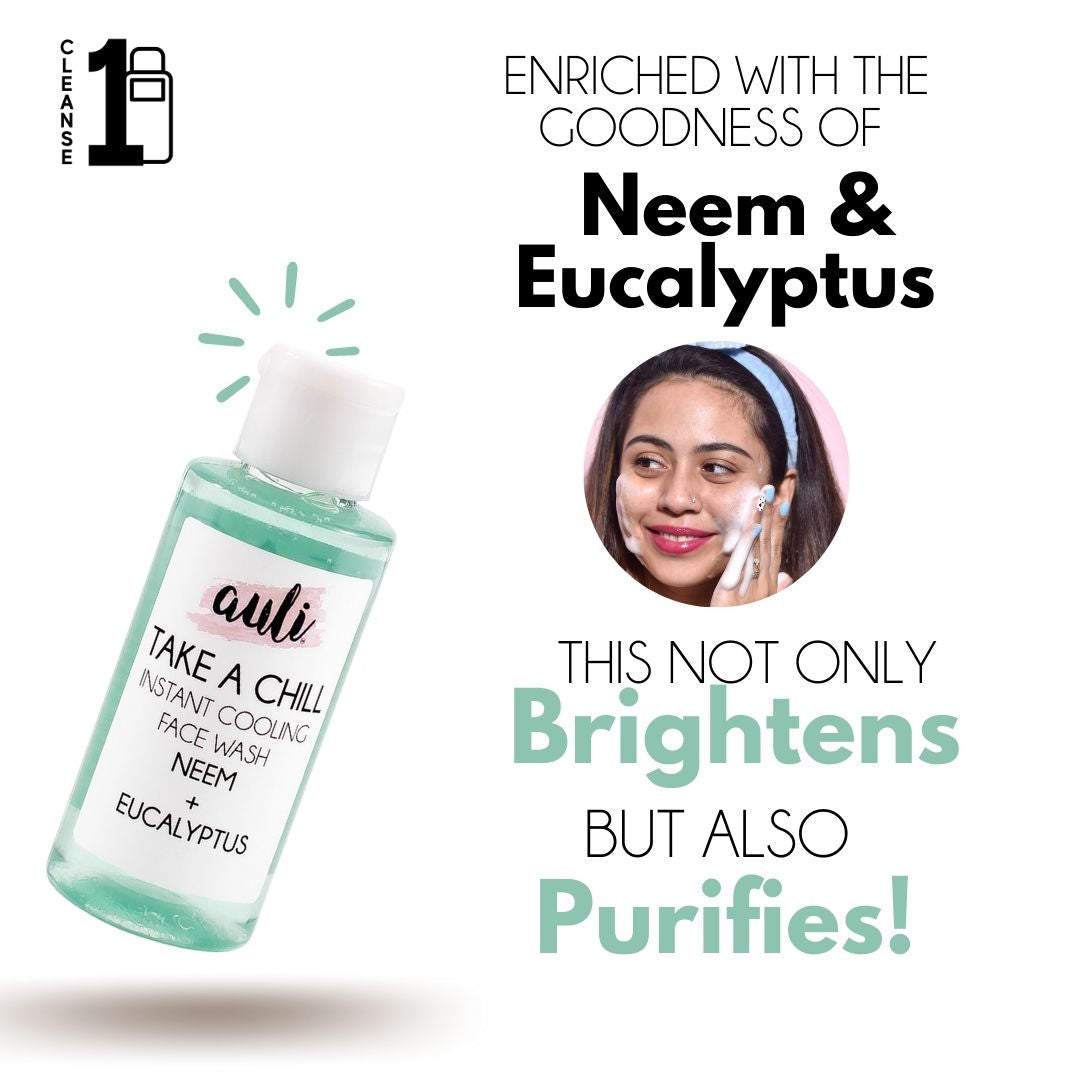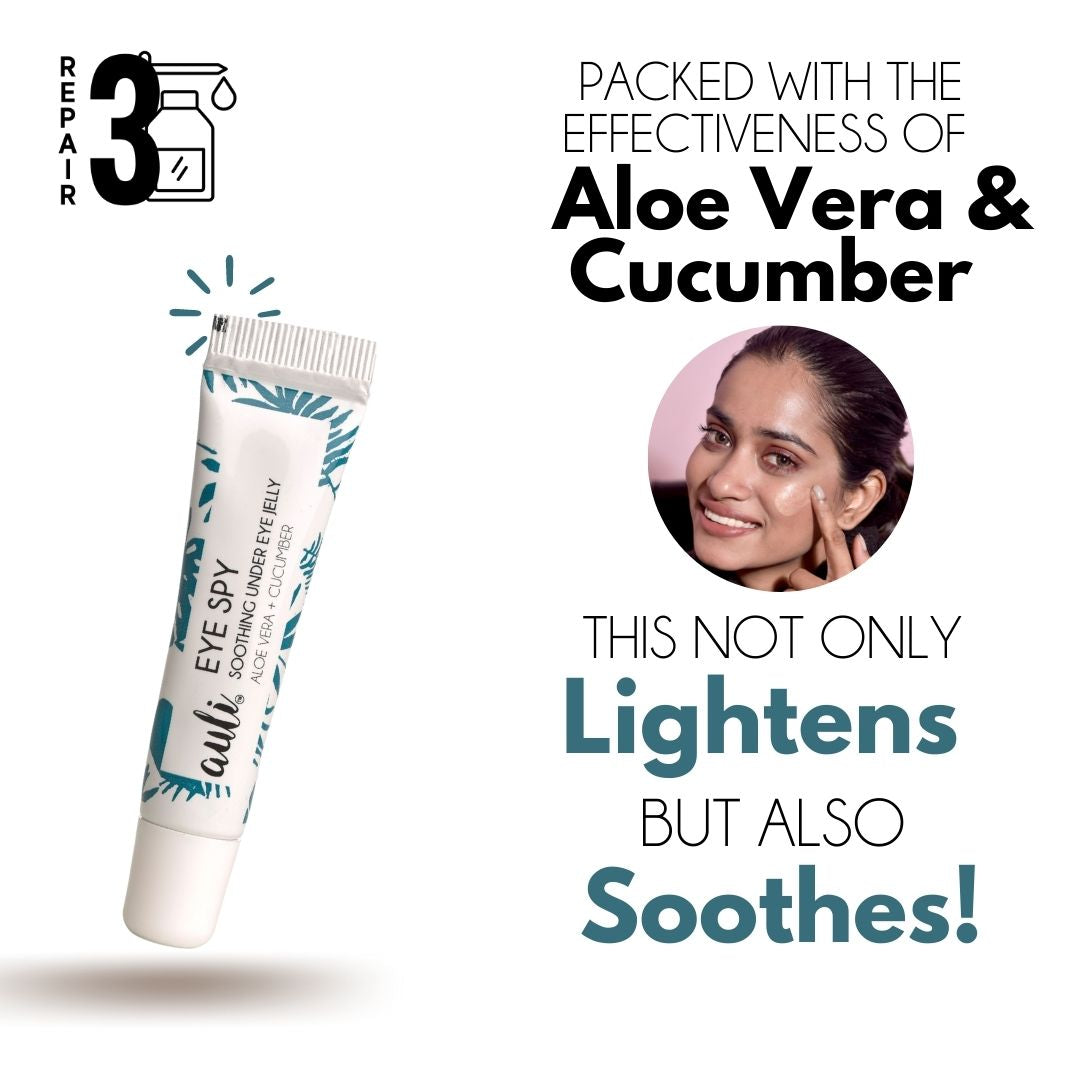 Dark Circle & Hyperpigmentation
Rs. 4,344.00 Rs. 2,172.00 (50% OFF)
Inclusive of all taxes
Extra ₹250 OFF on ₹799(code : FIRST250)
TAKE A CHILL: SOAP FREE CLEANSING FACE WASH- This product is an instant cooling and refreshing face wash. It effectively hydrates, purifies, and soothes skin to prevent breakouts.
ROSE: AHA 5% GENTLE EXFOLIATING & TONING SOLUTION- This gently chemical exfoliator is really well-stabilised to suit all skin types and not cause irritation. It really helps to deep cleanse pores and improve the complexion while preventing acne and pimples.
THE POWER OF C: THE ULTIMATE GLOW AM TO PM SERUM- Power of C comes with the super hydrating effects of Hyaluronic Acid. It keeps skin moisturised with proper nourishment and is a non-sticky formula.
EYE SPY: This under eye gel is your go to if you need a quick fix from troubles like dark circles, wrinkles, fine lines, and puffiness. This soothing under-eye jelly is infused with the goodness of Aloe Vera and coolness of Cucumber, making sure that your eyes stay properly rested and ready for the next day.
PLUMPKIN: SKIN PLUMPING CREAM- This product has been created for all skin types and offers numerous benefits for your skin. It hydrates and refreshes your skin cells, without clogging your pores.
DAMN, SUN!: SUNSCREEN WITH SPF 30++- This formulation has been specially created as a weapon against the sun. It acts as a shield against the harmful UVA & UVB rays which penetrate and adversely damage the skin tissues whenever there is sun exposure.