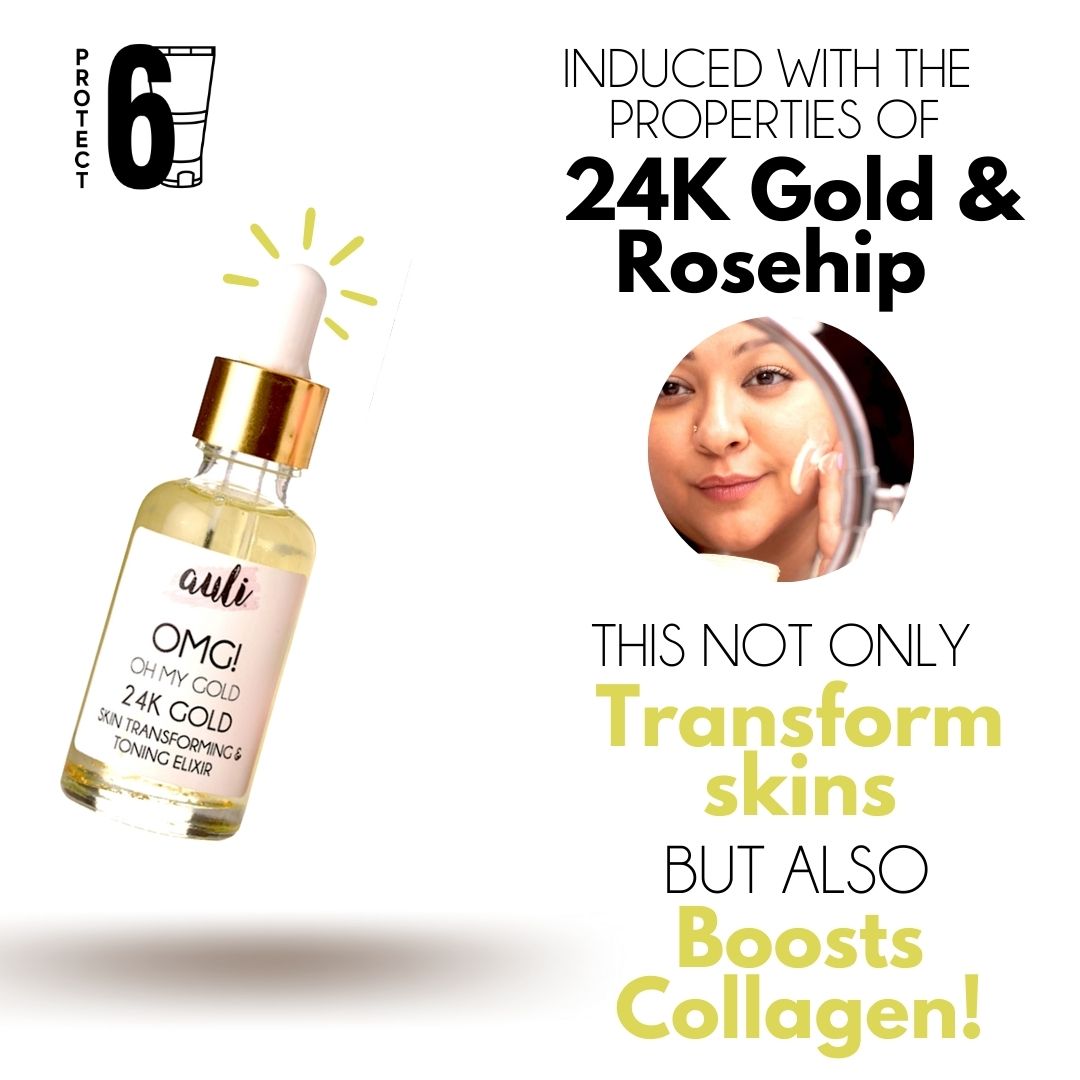 Rs. 6,194.00 Rs. 3,097.00 (50% OFF)
Inclusive of all taxes
Extra ₹250 OFF on ₹799(code : FIRST250)
TAKE A CHILL: SOAP FREE CLEANSING FACE WASH- This product is an instant cooling and refreshing face wash. It effectively hydrates, purifies, and soothes skin to prevent breakouts.
ROSE: AHA 5% GENTLE EXFOLIATING & TONING SOLUTION- This gently chemical exfoliator is really well-stabilised to suit all skin types and not cause irritation. It really helps to deep cleanse pores and improve the complexion while preventing acne and pimples.
SORELIYA: BAKUCHIOL PEARL FACE OIL- This product contains plant-derived Bakuchi oil that combats skin dryness, and restores natural health and glow to skin.
HELLO HYDRATION: MOISTURE BOOST GEL CREAM- This lightweight intense hydrating gel cream is perfect for keeping your skin sweat-free and hydrated. It provides the necessary nutrients to your skin without making it feel oily or sticky.
AS GOOD AS NEW: An all-rounder night cream, and it works like magic on your skin. Anti-aging, prevention of dark circles, increasing skin elasticity, nourishment, intense protection, anti-blemish, anti-pigmentation. This cream has a solution to your age-related skin problems! It makes your skin feel 'as good as new'
OMG!: 24K GOLD SKIN TRANSFORMING SERUM- This stimulate the regeneration of skin cells which increases blood circulation and the metabolism of skin cells resulting in healthier skin. Gold Flakes present in it enhances your complexion to keep your skin glowing and refreshed.